Electropolishing in Kalamazoo for Multiple Applications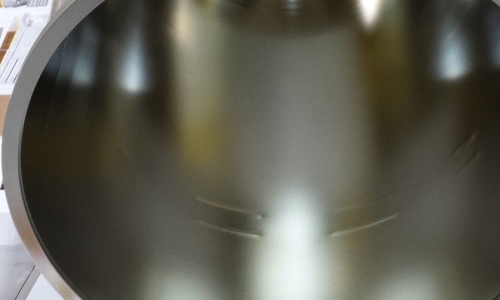 High Performance Metal Finishing offers businesses in Kalamazoo and the surrounding areas with effective electropolishing services for a wide range of applications. We can complete electropolishing service on stainless steel of all types, including 200, 300, 400, and Al6xn, using a process that brings nickel and chrome to the surface of the steel creating a mirror finish. In today's post, we will discuss the electropolishing services available from High Performance Metal Finishing in Portage.
Our Process Produces Unbeatable Results
At High Performance Metal Finishing, we have a proprietary electropolishing process that uses a specially designed tank, not unlike how we complete electroplating or anodizing projects. We begin by mounting the parts on a rack or jig before moving the parts from tank to tank using the same routine every time to ensure the best possible results with a high level of consistency.
Metal Needs to be Properly Prepared
Before we can perform electropolishing service on any metal, the surface of that metal needs to be free from contamination like lubricants, dirt, fingerprints, oils, or anything else that can cause imperfections in the project. We complete this through a number of different processes, depending on the situation, like solvent immersion, acid soak cleaning, vapor, alkaline cleaning or other processes to ensure the metal surface is completely clean of any contaminants before the electropolishing can begin.
Electropolishing for the Finish You Want
With a surface that is clear of contaminants, the metal is ready for the electropolishing process to smoothen, deburr, brighten, and passivate the surface properly. The results from this process can include stress relief, reduction of friction, hygienic cleaning, and better resistance to corrosion.
The Finishing Touches
Once the metal surface has been successfully electropolished, we need to remove any by-products or chemical residue from the surface. Doing this will ensure that the surface is in perfect condition while also speeding up the drying process.
We'll Dry the Metal Completely in Our Clean Room
With the electropolishing and post treatment processes complete, the metal will be moved into our clean room. Once in that room, your parts can be completely dried without the threat of any contaminants ruining the surface finish.
If you are in need of electropolishing service for your next project, contact the professionals at High Performance Metal Finishing. No matter how big or small your project is, you can count on our expert professionals to complete the work with a high standard of quality. Contact us and let us know about your electropolishing needs today.