Get More with a High-Performance Metal Finisher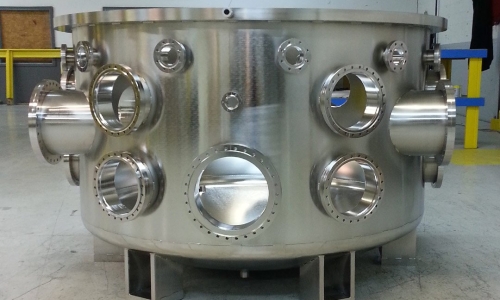 At High Performance Metal Finishing, we do a wide array of metal finisher process including electropolishing, passivation, powder coating, and more. Whether it is engineering, marketing, sales, process, or shipping – our one stop shop is here to assist you with your metal finishing requirements. With our team of expert professionals, we have created a substantial database of metal finishing procedures that ensure your product has consistent, superior quality.
Metal Finishing Processes
At High Performance Metal Finishing, we do electropolishing, passivation, media blasting, powder coating, pickling, aluminum cleaning, wet coat painting, and degreasing. In addition to these, we have our value-added services as well. When choosing a metal finishing facility, it is important to understand everything they have to offer and what it is you are looking for when it comes to your product.
With our technical valued services, we provide on-site passivation and other on-site services that help our customers achieve their goals. Passivity testing is necessary at regular intervals and after installing or replacing equipment because this process validates the effectiveness of the passivation. We do sample processing and research and development here as well. So, if you are looking for a certain proprietary process, we can do it as a sample or develop another process that works better for you.
We are also proud to offer expedited services if you need your product in a hurry, as well as assembly and packaging. With our single source facility, we are able to save you the cost of shipping by shipping it directly from our location. We do subassembly, final assembly, packaging, labeling, stocking, and shipping which results in substantial savings! If you are worried about your product during shipping, have no fear because we do custom dunnage. We will design and develop specialty, reusable, returnable, or one-way shipping containers to meet your needs. If you are in the Southwest Michigan area, we will also do scheduled pickups and deliveries straight to your business.
Certifications
We meet the following ASME BPE (American Society of Mechanical Engineers: Bioprocessing Equipment) standards and can provide you with certifications for your parts if needed.
ASTM A967-01 Passivation
ASTM A380-99 Pre-Treat
ASTM B912-01 Electropolishing
ASTM B117-02 Salt Spray
AMS QQ-P-35 Passivation
AMS2700
We strive to provide our customers and clients with the best in metal finishing. That is why we have such a large variety of services available. If you are interested in contacting us, please use our online form or call us at (269) 327-8897. We look forward to hearing from you.