How are Wet Coat Painting and Powder Coating Different?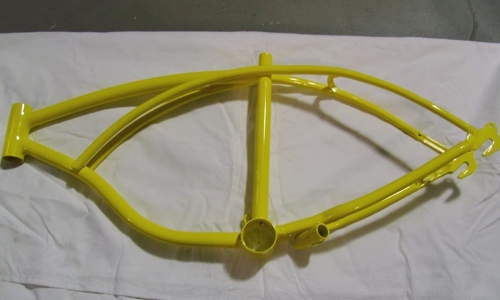 High Performance Metal Finishing has the equipment and capability to perform a number of different metal finishing processes, like wet coat painting and powder coating. While both of these painting methods yield great looking results with a reduced chance of corrosion. However, it is important when deciding which type of painting you need for your project that you take the type of metal and the functionality of the product into consideration. In today's post, lets take a closer look at these methods of metal painting.
Long-Lasting Powder Coating Service
The ideal option for metals that need a stronger surface, powder coating is the process of applying a free-flowing dry powder to the surface electrostatically then curing the coat under intense heat. Powder coating results in a hard surface that does not contain any solvents or result in VOC emissions, meaning the process is in compliance with all current environmental standards. Powder coating won't run and dries much more quickly, resulting in a strong coating that looks great and will protect the structure from breakdown and last for years and years. This is why powder coating is the preferred method for clients in a number of different industries, like architecture, metal fabrication, furniture manufacturers, and many others.
Get a Glossy Sheen With Wet Coat Painting
The more traditional painting method, wet coat painting utilizes a pressurized spray system to apply liquid paint to the surface you want covered. The method is ideal for surfaces that require a glossy sheen while also protecting the structure from corrosion. It results in a thinner coverage coating available in a wide array of colors, and wet coat painting is a far more economical alternative to powder coating. Wet coat painting is also appropriate for use on items that are heat sensitive.
Get Solutions for All Your Metal Finishing Needs
In addition to our painting services, High Performance Metal Finishing has a full metal finishing facility equipped to handle all of your metal finishing projects with a focus on quality workmanship and adherence to environmental guidelines. The metal finishing services we can provide include electropolishing, pickling, passivation media blasting, degreasing, and aluminum cleaning to ensure that your metal products have the clear, professional aesthetic look you need. No matter what your metal finishing project entails, you can count on our experienced professionals to meet your needs and exceed your expectations. Contact us and let us know how we can help with your metal finishing needs.