Industrial Coating Provides Better Finishes for Any Surface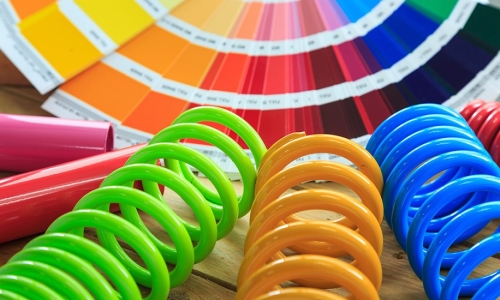 Industrial coating services are the premier choice for a variety of industries because of the professional protection that it provides. Whether it's lawn furniture that is exposed to the elements of the outdoors or marine equipment or vehicles that need to be protected from natural wear and tear in the water, industrial coating provides the extra protection to create longer-lasting products.
High Performance Metal Finishing creates coating for different products to provide them with a variety of protective and visual benefits. As a leading provider of powder coating for industrial applications, our process is trusted and used by businesses for many different projects.
 Better protection
The main benefit of industrial coating that businesses utilize it for is the extra layer of protection it brings to products. Creating a stronger surface for products that is resistant to breaking down, this thicker outer layer of protection can be applied wherever needed to ensure an entire product, or just a part of it, is properly protected.
High Performance Metal Finishing powder coating provides industrial coating with a high coat quality, reducing the risk of abrasions or natural wear. Applied through a spray tool, rather than an applicator brush, our powder coating applies a more even coat, even on corners, leading to a better protected surface.
A more even look
Beyond protection, a layer of industrial coating should have a professional, even look to it, allowing products to not lose out on visual appeal while being protected. A smooth, attractive finish should be the end result every time, keeping away unappealing wear and tear while pushing the product in the other direction even more, toward a great look.
High Performance Metal Finishing provides powder coating as our industrial coating of choice because it offers a quick turnaround on curing time. This allows us to provide excellent, attractive protection for any product in the industries we serve, while allowing the product to be shipped within rapid time. Customers of ours that need products quickly can count on us to meet their industrial coating needs.
When you choose High Performance Metal Finishing for industrial coating, we'll help you through the application, processing, and shipping to ensure your products get to you how you need them and on time. Dedicated to every project that we are brought into, we guarantee a quality coating experience every time. Contact us today to learn more or to get your industrial coating scheduled!