Media Blasting Services for a Variety of Projects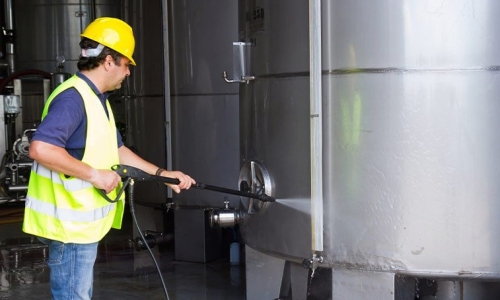 High Performance Metal Finishing can provide you with superior media blasting services, resulting in a clean metal surface for a wide variety of projects. If you have a metal project on your agenda, you need to make sure that the surfaces are clean, especially for aesthetic purposes. High Performance Metal Finishing will take the time to ensure that paint, rust, or other metal surface contaminants are safely removed, leaving a smooth surface that is ready for proper cutting, welding, or other fabrication processes. In today's post, we will discuss how High Performance Metal Finishing can prepare your metal with effective media blasting services.
Quality Media Blasting Service at an Affordable Price
The experts at High Performance Metal Finishing have the tools and experience to complete any media blasting projects with a high standard of quality. Our inexpensive, efficient methods give you a unique combination of excellent results while also saving you time and money. Our reusable media allows us to keep costs as low as possible without negatively affecting the quality of the work we do. Our media blasting process will clear your metal surface from paint, dirt, and rust while also evening out gouges, abrasions, and other uneven surfaces on the metal, ensuring that the metal surface is completely clean and even for the next phase of your project.
Safer and More Effective than Chemical Cleaning
There are chemical cleaning techniques that some companies use to clear metal, but these chemicals can potentially mar the metal surface. These chemicals are also not environmentally friendly like the reusable blasting media we use. This benefits us from our employees not having to use dangerous toxic chemicals, while also benefiting you with a more effective, more affordable service with superior results and little to no waste involved.
All media blasting that we perform is done in a controlled environment that keeps our employees safe and eliminates the possibility of your metal surface becoming contaminated. Whether you need metal cleared for a restoration project, repainting, or a new fabrication project, you can count on our experienced professionals to make sure your metal is properly prepared for the best possible results. We can handle preparation for manufacturing, automotive, marine, or any other fabrication project you need to complete. For more information about our media blasting services please feel free to contact us. We look forward to hearing from you.