Metal Finishing Processes for Multiple Applications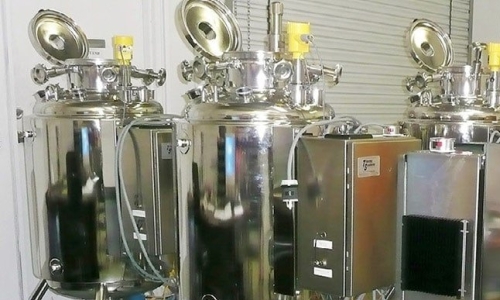 With more than 30 years of combined experience, the professionals at High Performance Metal Finishing can complete a full range of metal finishing processes for clients in Kalamazoo and the surrounding areas. No matter if you are in need of metal surface cleaning, polishing, painting, or any other metal finishing completed, you can count on our staff to complete the work with a strict attention to detail to ensure that the finish looks great without any contaminants or imperfections that can cause issues down the line. In today's post, we will take a closer look at the many quality metal finishing services we offer.
Stainless Steel Electropolishing
There are many metal finishing systems that can result in smearing, bending, stressing, or other issues throughout the process. There are even instances in which the process can result in metal cracking. When you trust High Performance Metal Finishing for your metal needs, you won't have to worry about these imperfections. We can complete electropolishing on your stainless steel surfaces, leaving them smooth and shiny without any patterns on the surface. Without occlusions or stress, you end up with a smooth, reflective finish that is safe from bacteria due to the lack of hydrogen or directional lines.
Passivation for Effective Corrosion Prevention
Stainless steel may be resistant to corrosion, but there is still a chance that it may rust. You can prevent corrosion and preserve its appearance through the metal fortifying process of passivation. Passivation not only cleans the surface, including any iron that could facilitate oxidation.
Metal Cleaning and Preparation with Media Blasting
If you have metal parts or surfaces that require painting or production preparation, media blasting is an effective strategy that features a quick curing time and no volatile organic compound (VOC) emissions. Once the metal has been cleared, it is ready for liquid paint, powder coating, or assembly on a production line.
Remove Oil and Dirt with Degreasing Services
Oil, dirt, and other contaminants can cause issues during finishing processes like electropolishing and powder coating. High Performance Metal Finishing can perform degreasing on your metal surfaces to ensure that the surface is properly prepared for the next step of the process. Failure to properly clean this metal can have a significant negative impact on the quality of the parts and the overall component they are used to assemble.
Regardless of the size or scope of your metal project, you can count on High Performance Metal Finishing to make sure that all metal surfaces are properly prepared for painting and assembly. Contact us for more information and let us know how we can help with your next metal project.