Powder Coating vs. Wet Coat Painting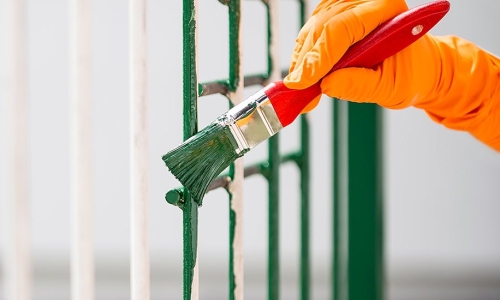 High Performance Metal Finishing specializes in a variety of metal finishing processes, including wet coat painting and powder coating. Both of these types of painting will reduce the risk of corrosion, while also giving it a decorative, quality coat. When deciding between the two paint coats, it is important to determine what characteristics and attributes you will require for your metal. Both powder coating and wet coat painting are efficient and effective ways of metal painting.
Powder Coating
We use a free-flowing dry powder that we apply electrostatically and then cure under heat. We use either thermoplastic or a thermoset polymer. It is ideal for metals that need tougher surfaces than a conventional paint can offer because powder coating leaves a tough surface. Some of the benefits of powder coat painting are that is contains no solvents or VOC emissions, which makes it easily compatible with environmental standards. This type of paint does not run and has a quicker curing time, a higher coat quality, is resistant to breakdown, and is long lasting. This type of painting is used in multiple industries, including fabricators, furniture manufacturers, architecture, and more.
Wet Coat Painting
Wet Coat Painting is a traditional metal technique using a pressurized spray and liquid paint. This is perfect for metals that require that glossy sheen of traditional paint. At High Performance Metal Finishing, we are proud to offer a high level of quality with our wet coat process. Some attributes of wet coat painting are it protects metal from corrosion, it has a thinner coat that powder coating, there are a wide variety of precision colors, and it can be used on heat sensitive items. Wet coat painting is also an economical alternative to the latter.
Metal Finishers
We are a full facility metal finisher and have multiple other finishing processes in addition to our wet coat and powder coating painting options. At High Performance Metal Finishing, we also do electropolishing, pickling, passivation, media blasting, degreasing, and aluminum cleaning. If you are interested in contacting us, please click here to be taken to our online form. You can also call us at (269) 327-8897.
For sample processing, please review our sample processing pdf and fill out the form available on our website. High Performance Metal Finishing does sample processing at no cost! Please indicate the part, quantity, and any special instructions you may have when filling out the request form. We look forward to working with you.