Reliable Electropolishing Service for Your Business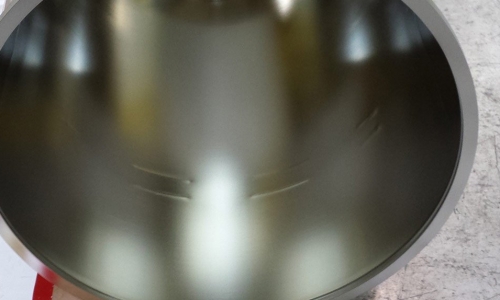 High Performance Metal Finishing offers superior electropolishing services for businesses in the greater Kalamazoo area. Our experienced professionals have the equipment and knowhow to complete the electropolishing process for 200, 300, 400, Al6xn, and other types of stainless steel, bringing nickel and chrome to the surface that results in steel with a mirror-like finish. In today's post, we will look at the benefits of trusting your electropolishing work to High Performance Metal Finishing in Portage.
Our Proven Process Produces Results
We at High Performance Metal Finishing use a proprietary electropolishing process that involves a series of steps in specially designed tank, similar to our electroplating and anodizing processes. The parts to be polished are moved from tank to tank while mounted on a rack or jig. Our electropolishing system follow very specific steps which we follow for every client we serve.
Metal Preparation – before we can properly complete the electropolishing process, we need to make sure the metal is free from all oils and contaminants, form oils, lubricants, and shop dirt to oxides, fingerprints, and more. This may include the use of vapor, solvent immersion, and either alkaline or acid soak cleaning, among others as may be necessary to ensure the metal surface is complete clean before proceeding.
Electropolish – this process is extensive, as it needs to be done to smoothen, brighten, deburr, and passivate the metal for an improved surface profile. This process can also provide stress relief, hygienic cleaning, friction reduction, and increased corrosion resistance.
Post Treatment – this portion of the process involves the removal of all chemical residues or by-products of the electropolishing process. This helps with the drying process to ensure the surface of the metal is perfect.
Clean Room – all electropolished parts are then moved into our modern clean room where the drying polish can finish without the threat of contamination.
Below are the number of results that can come through the electropolishing process.
Brightening & Superior Quality Surface Cleaning
Burr Removal & Deburring
Highly Reflective Surface
Improved Smoothness & Sealing
Sharpening of Instruments for industries such medical, Pharmaceutical, and food
Total Passivation
Oxide and Tarnish Removal
Removal of Scale, discoloration & Surface Occlusions
Improved Adhesion in Subsequent Plating
Removal of Directional Lines
Radiusing of Sharp Edges
Reduced Buffing, Grinding Costs & Surface Friction
Stress Relieved Surface
Removal of Hydrogen
Less Corrosion
Reduction in Surface Profile
Increased Corrosion Resistance & Ratio of Chromium to Iron
For more information about our electropolishing process or to tell us about the project you have in mind, please contact us today!