Resist Rust with Passivation Services for Stainless Steel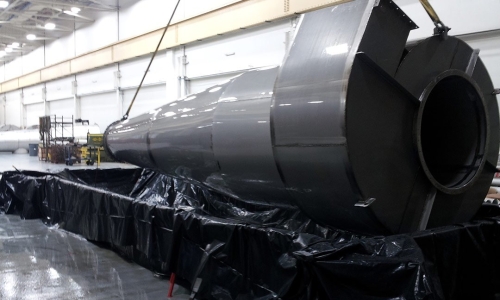 No matter what industry your metal products are produced for, High Performance Metal Finishing provides professional passivation services to help them resist rust for their applications. Metal that has been treated correctly with passivation will last for longer against corrosive environments, by deterring oxidation of the metal. Our team has developed this passivation process for years, meaning you always get some of the best available every time you bring stainless steel our way.
Stainless steel may be naturally corrosion resistant, but that doesn't mean that it is impervious to rust. Through passivation, we'll reinforce your steel as needed for a stronger product.
Perfect for the food industry
Although we service a wide variety of industries with passivation services, the food processing industry is one that can greatly benefit. For obvious reasons, equipment that is in the kitchen needs to stay free of contaminants, so passivation can be done to stainless steel that is being used to craft kitchenware so that it lasts for longer, even under the stresses that it might face in a busy kitchen.
Kitchens, like any business, want to make sure that the equipment that they have at the ready is always free of any problems such as rust, so you can encourage more sales of products when the steel going into them has been through passivation with High Performance Metal Finishing.
A dependable passivation process
When customers choose High Performance Metal Finishing as their option for passivation services, they know they are choosing a company that provides professional work that is unmatched. We follow a strict protocol for quality control, following a system that has been developed through a long history of successful passivation.
Our services prevent corrosion, extend the life of stainless steel, provide contamination removal, offer less maintenance for metal components, and more. Metal parts should always be ready to go and be used at manufacturing plants, so we take every bit given to us through the process, from pre-cleaning to our state-of-the-art clean room where the drying process may finish to get the steel ready to go back to the customer.
High Performance Metal Finishing has, through years of research and development, created a passivation services process that our customers can count on when they need it. With fast turnaround times and on-time delivery, your stainless steel will get the passivation it needs, within your planned timeframe. Contact us today to schedule passivation services or to learn more.