We Offer the Best, from Start to Metal Finish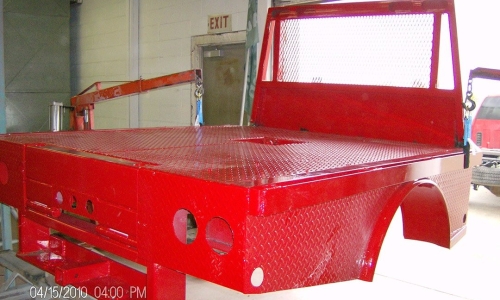 High Performance Metal Finishing provides services in: Electropolishing, passivation, pickling, weld descaling, aluminum cleaning, on-site passivation, packaging, media blasting, priming/painting, and industrial coatings. We have the highest quality services, including assembly and packaging, on-time delivery, fast turnaround times, no premium charges, custom dunnage, and CIT. Our services, along with our knowledgeable and dedicated staff, are just a piece of what sets us apart from our competitors and makes us superior in the market.
With our continuing research and development, we have created a substantial database of metal finishing processes and procedures that our production teams have at their fingertips. We also keep process control cards to verify that these process and procedures are followed to the letter and in a consistent manner.  Quality control is a major part of our processes, and our system promotes consistency and superior quality in the processing of your parts.
We work with you on process improvement, part quality, and cost effectiveness of our metal finishers and additional services.  We like to refer to this service as, "working under the umbrella of our Continuous Improvement Team (CIT)".  This means that a team member will be assigned to your project and help guide it from initial contact until the final stage of project completion.
From Start to Metal Finish
From our initial quote to the processing, our cutting-edge facility and team are ready to serve you.  Specializing in large part processing, we are proud to offer our 10' x 10' x 10' and 10' x 10' x 20' processing tanks for your larger parts with our heavy duty, overheard cranes that assist in proper handling.  Although, our specialization is in larger parts, we provide small part processing as well. Our typical processing time is three to five days, and if requested, we can do even quicker turnaround times. In addition to our processing, we offer a 7200 sq. ft. Clean Room to keep the parts dust free and an 1800 sq. ft. Class 100 Clean Room inside the 7200 sq. ft. Clean Room for those parts with higher purification requirements.
Along with our traditional services, we are proud to offer our value-added services such as on-site passivation, passivity testing, sample processing, research and development, certifications, expediting, assembly and packaging, custom dunnage, pickup/delivery options, and additional electropolishing on-site services. Here at High Performance Metal Finishing we not only make you a priority, but we simplify the process by making it easier to get all your project's needs done in one place.
Contact our High-Performance team and let us take care of your metal finishing needs! We look forward to joining forces and becoming a substantial member of your business. Give us a call at (269) 327-8897 or contact us using our online web form.